CHECK IN FROM AWAY | Episode 38 | Closing Night Party
What is David's earliest theatre memory? How has he spent the pandemic? What does he have in store for us in the upcoming theatre season? And what role would he love to play in Come From Away? Like the serious investigative reporters they are, Steffi and Lisa grill David on these topics and many more. Don't miss this exclusive interview with Canada's leading theatre producer.
View Transcript
GET YOUR MUG! ONLY $5.00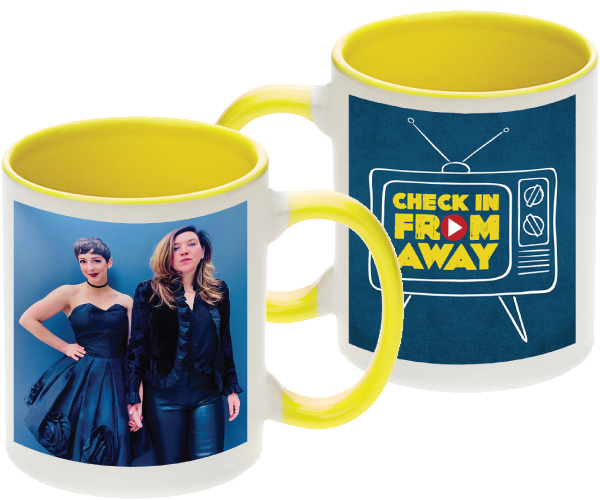 Don't forget to order your Check In From Away limited edition (100) numbered mug signed by both Steffi and Lisa.