THANK YOU FOR BEING A MIRVISH SUBSCRIBER
This area is exclusively for Mirvish subscribers.
David Mirvish is pleased to announce the 2022/23 Mirvish Theatre Subscription Season featuring six shows in the Main Season and three Off-Mirvish productions.
The renewal period for 2022/23 is now complete. If you wish to renew your subscription, please call 1.800.461.3333.
To access your upcoming performance dates, or to purchase tickets with no service charges, login to your account. You may also download the new Mirvish app to purchase extra tickets, access your digital Subscriber Card and present your mobile tickets at the theatre.
Pay No Service Charges on Extra Tickets for the Following Shows
If you have any questions about your subscription, please call 1.800.461.3333 or email audienceservices@mirvish.com.
2022/23 MAIN SUBSCRIPTION SEASON
2022/23 OFF-MIRVISH SUBSCRIPTION SEASON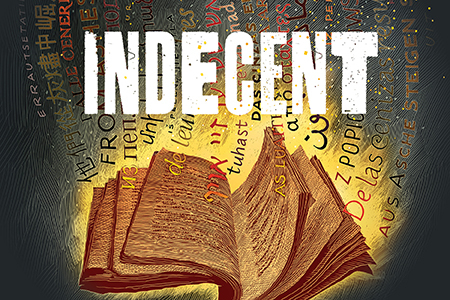 CAA Theatre
October - November 2022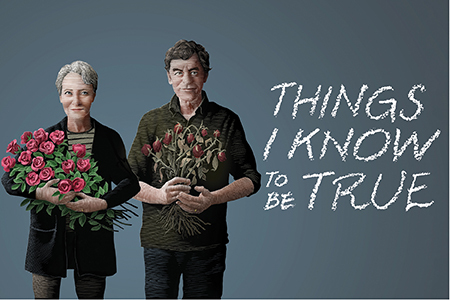 CAA Theatre
January - February 2023
---
2022/23 Subscriber Bonus Shows! Pay No Service Charges on
Extra Tickets

for the Following Shows.

Did you know Mirvish Subscribers have first access to bonus shows and pay no service charges on extra tickets?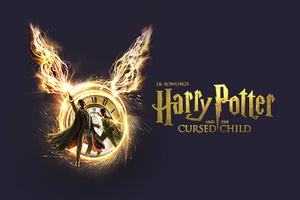 PART OF 2021/22 SEASON
Royal Alexandra Theatre
Subscriber discount available on select performances and seats
PART OF 2021/22 SEASON
Princess of Wales Theatre
Subscriber discount available on select performances and seats
CAA Theatre
Only 4 Shows! July 29 - 31, 2022
Subscribers save 20% on select seats for all performances except Saturday evening.

CAA Theatre
1 Week Only! August 1 - 7, 2022
Subscribers save 20% on select seats on Tuesday, Wednesday & Thursday evening performances.
Royal Alexandra Theatre
2 Weeks Only! August 10 - 21, 2022
Subscribers pay no service charges on tickets!

PART OF 2021/22 SEASON
Princess of Wales Theatre
Subscriber discount available on select performances and seats.
Royal Alexandra Theatre
June - July, 2023
Tickets on sale at a later date
The Simon & Garfunkel Story
CANCELLED
The tour of The Simon & Garfunkel Story has been cancelled and it will no longer be coming to Toronto.
---
EXCHANGE YOUR TICKETS ONLINE
An exclusive benefit of being a Mirvish subscriber is the ability to exchange your tickets online and pay no service charges. Login into your subscriber account to start the exchange process. If you need assistance or wish to exchange by phone, please call 1.800.461.3333.
WHAT TICKETS CAN BE EXCHANGED ONLINE?
You can exchange subscription tickets or extra tickets within the same production.
You can select the number of tickets to exchange in each order. For example, if you have six tickets for Room, you can choose to exchange only two tickets into another performance date, and keep the other four tickets in the original date.

If you exchange your tickets into a more expensive day of the week or seating location, you will be charged any difference in price. Any balance for a seat down-grade will be put onto account to be used towards any possible seat upgrades for the same production. It cannot be used for other purchases.

You can purchase additional seats at the same time you are exchanging tickets. Regular prices may apply.
It doesn't matter if you have physical tickets or mobile tickets, all tickets can be exchanged online.
WHAT DO I NEED TO EXCHANGE MY TICKETS?
You should have the following information ready before making an exchange online:
Your subscription account email and password to login.
It may be helpful to have your original tickets handy to refer to your date, time and seating location.
A few date choices to exchange into, just in case your first choice is not available.
Your credit card, if you wish to make any seating upgrades or additional ticket purchases.
HOW DO I EXCHANGE TICKETS ONLINE?
Login to your Account on mirvish.com using your subscription account email and password.
Go to 'View Your Upcoming Performances' if logging in directly through mirvish.com.
Click the 'Exchange' button beside the performance you wish to exchange.

IMPORTANT: If you have multiple performance dates and times of the same production, make sure to choose the correct date, time and seats you wish to exchange from.

A pop-up will appear with the available seats to exchange. Click the seats you wish to exchange. Press 'Continue'.
You will be provided with a list of available performances to exchange into. Choose a performance and click 'Purchase'.

You can look at other performance dates by using the drop-down menu at the bottom of the seating map.

Click the performance date to bring you to the seating map for that performance.
Choose the section and seats you wish to exchange into. Make sure to choose the same number of seats you are exchanging from. For example, two original seats for two new seats. Please double check the price point you are exchanging into.

Additional charges will be applied for an upgrade in seating.
A ticket exchange into a lesser value seat will have the balance placed on account.
By clicking "View Seats" you can see the seats you have selected and the total price, and you can remove items if you need to select other seats.

Confirm the contents of your shopping cart before proceeding.
Mobile tickets are set as default. Change your preferred method of ticket delivery before paying.
Complete your order by clicking "Proceed to Payment".
Enter payment information if there is an upgrade in seating or additional seats have been purchased.
New tickets will be delivered to you once the order is complete. Your old tickets are no longer valid, please destroy.
Mark your calendar with your new date. Enjoy the show!
NEED ASSISTANCE WITH YOUR EXCHANGE?
If you need assistance with your ticket exchange or logging in to your account, please call 1.800.461.3333. We would be happy to help you!
HELPFUL INFORMATION
Refer a new subscriber & save on your subscription
The Subscriber Referral Program gives you a 10% discount on your subscription seat every time you refer a new subscriber, plus they will also receive a 10% discount on their subscription. You can refer a new subscriber once you renew your subscription, giving first access to family and friends! To make a referral call 1.800.461.3333.
Discount valid for up to 10 new Main Season or Off-Mirvish subscription seats, per referring subscriber, to the current season. Referrals cannot be carried over from past seasons. New subscribers must not have held a Mirvish subscription in the past 2 years. No cancellations.
How does subscription seating work?
When purchasing a subscription online or by phone, seating will be assigned by best availability at each of the four Mirvish theatres, regardless if a venue is being used that season or not. These seats are called 'base seats.' These base seats are your seats and are carried over every time you renew, so you know exactly where you are sitting. If you decide not to renew your seats, they will be released for sale.
Seating allocation may change due to requirements for each production. Comparable seating will be assigned.
Your base seats for each venue are then used to assign your seats into each show in the season. Dates are assigned by Mirvish Productions, and can be exchanged (subject to availability) to suit your schedule.
ORCHESTRA seats are the seats on the first floor of a theatre. All our theatres have three sections in the orchestra seating area. Sections are indicated "right," "left," or "centre" orchestra.
The DRESS CIRCLE (Princess of Wales Theatre & Royal Alexandra Theatre) or the MEZZANINE (CAA Ed Mirvish Theatre) is the first balcony in the theatre.
The BALCONY (Princess of Wales Theatre, CAA Theatre & Royal Alexandra Theatre) contains the uppermost seats in a theatre and is the third level of seating in the theatre.
How Does Auto Renewal Work?
Auto renewal is for subscribers who want to renew their same seats, performance day and renew season after season.
To opt-in to auto renewal and provide a valid credit card call 1.800.461.3333.
You can choose to pay your subscription seats in full or in pre-set instalment payments. Changes to seat location or quantity cannot be submitted with an auto renewal.
The above settings will be kept on your account for each renewal moving forward. You can always change/update your credit card or opt-out of auto-renewing at any time.
At the launch of each new subscription season, we will send you an email with the complete line-up of shows. We will also remind you of your auto-renewal and the value of your subscription seats.
We will charge your credit card seven (7) business days after the launch of the season, giving you a chance to opt-out if you wish.
We will email you a confirmation of your booking once your subscription has been processed.
There is no cost to participate.
Auto renewal will:
Renew all your seats on the same day of the week as last season.
Renew all seasons (Main and/or Off-Mirvish) from last season.
Deliver your tickets the same way as last season – regular mail or mobile.
AUTO RENEWAL TERMS AND CONDITIONS
By providing a saved method of payment (valid credit card), and opting-in to the Mirvish Subscription Auto Renewal program, you authorize Mirvish Productions to charge your credit card in full or monthly instalments of the total amount of the subscription renewal order. The total order charge, along with your full subscription renewal details will be communicated to you prior to initiating the auto renewal, which will take place on or around seven (7) business days after the launch of each new Mirvish subscription renewal campaign. The auto renewal confirms your same subscription seat(s) and performance day(s) for each season - Main and/or Off-Mirvish and ticket delivery preferences. If a payment is not successfully processed, due to expiration, insufficient funds, or otherwise, your subscription renewal will not be completed until we have successfully charged a valid payment method. Unpaid seats will be dropped after the renewal deadline. Only one method of payment, per account, can be used for auto renewal. Instalment payment terms apply. Gift certificates cannot be applied. Subscribers may opt-out of the auto-renewal program at any time by calling 1.800.461.3333.
When will I receive my tickets?
Main Season tickets will be sent approximately two months before the first performance of each show. Off-Mirvish tickets are sent together prior to the first production.
How will I receive my tickets?
You can choose to receive your tickets by regular mail or mobile by email. Should you need to change your preferred method of delivery at any time, please contact Audience Services at 1.800.461.3333.
When will I know the performance date and time for each of my show tickets?
Your performance date and time for each subscription show are not confirmed until tickets are delivered.
What if I can't make the date assigned for my show?
Subscription tickets can be exchanged at no charge, but must be exchanged a minimum of two business days prior to the performance date. Ticket exchanges can be made by phone and are subject to seating availability.
I CAN'T MAKE MY PERFORMANCE DATE
Mirvish Productions is thrilled to be partnered with
KIDS UP FRONT
to provide an outlet for
Mirvish patrons to donate
tickets to children and their families who otherwise would not have the opportunity to experience live theatre. Find out more about this partnership.
Who do I contact for my accessibility needs?
Please contact Mirvish Audience Services at 1.800.461.3333 to inquire about accessible seating and services. You may also visit Accessibility to learn more.
Are assisted listening headsets available at your theatres?
All of our theatres are equipped with assisted listening systems - the Sennheiser FM system, in use at The Royal Alexandra Theatre and Princess of Wales Theatre, and the Sennheiser infrared system, at the CAA Ed Mirvish Theatre and CAA Theatre. These systems require the use of headsets, with options in two styles: the induction loop (used in combination with hearing aids that have telecoil or T-switch capability), and the stethoset (U-shaped receiver with earbuds that go directly in the ear).
Headsets are available to borrow, free of charge. Quantities are limited. Please reserve in advance by contacting assistedlistening@mirvish.com.
Communication
By providing your email address we will be able to keep in contact with you throughout the season regarding important subscriber information. We will also provide you with preshow emails so you don't miss your performance.
Can I make changes to my subscription?
Subscribers can request to make changes to their subscription during the annual renewal period. For changes outside of the renewal period, email audienceservices@mirvish.com for available options.
Can I cancel my subscription?
Please contact Mirvish Audience Services at audienceservices@mirvish.com to cancel your subscription seats. A $25.00 per seat cancellation fee will apply if a subscription is cancelled after the first performance. In addition, you will be charged the regular box office ticket price, plus service charges, on any past performances and extra ticket purchases. All refunds will be issued according to the original method of payment.
I missed my performance. Can I see the show another time?
Mirvish Productions will do its best to accommodate subscribers who miss their performance into a future performance of the same production and engagement. A $9.75, per ticket, replacement fee applies. Reseating is at the discretion of Mirvish Productions and is subject to availability. There is no guarantee of replacing tickets into future performances.
I have lost my Subscriber Card. How do I replace it?
If you require a replacement card or would like additional Subscriber Cards, please contact Mirvish Audience Services at 1.800.461.3333.
Where can I use my Mirvish Subscriber Card?
The Mirvish Subscriber Card unlocks a number of benefits.
Receive a 15% discount on food and beverage ordered at any of the bars and concessions located in the Mirvish theatres. Present your Subscriber Card prior to placing your order. The Subscriber Card cannot be used at roving ushers in the auditorium or for merchandise.
Present your Subscriber Card at one of our participating restaurants to receive a discount on your meal and enjoy. An up-to-date listing can be found here. Conditions apply.
Present your Subscriber Card to receive a $4.00 parking discount at the Mirvish parking garage (Princess of Wales Theatre). Discount is only valid during subscription shows taking place at either the Princess of Wales or Royal Alexandra Theatres. Valid for one use, per subscription show.
What is the Status of the Mirvish Money on my Subscriber Card?
Subscribers to the 2019/20 Season were unable to use all the benefits available to them for that season due to the closure of our theatres.
One of the benefits included the use of Mirvish money loaded onto their Subscriber Card. With the full re-opening of our theatres, Mirvish Productions will extend the availability of the Mirvish money to any unrenewed subscribers until June 30, 2022.
Mirvish money will not expire for subscribers who have an active/renewed subscription.
For complete terms of use of the Mirvish Subscriber Card, please visit our Terms and Conditions of Ticket Sales.
Which restaurants offer subscriber discounts?
YOUR BENEFITS AS A SUBSCRIBER
Pay No Service Charges
Pay no service charges on extra ticket orders or on tickets to non-subscription shows. This extra savings is a benefit not available to the general public.
Free Subscriber Card
Access your Subscriber Card through the Mirvish App or be sure to carry your physical card every time you attend the theatre to access exclusive discounts.
Exclusive Theatre Concession Discount
Simply show your Mirvish Subscriber Card at any of the Mirvish theatre bars or concessions and receive 15% off your food and beverage order.
Extra Tickets For Family & Friends
Subscribers may purchase extra tickets for family and friends before the general public.
Parking Discount
Subscribers enjoy a $4 parking discount at the Princess of Wales Theatre parking garage.
Mirvish Calendar
Receive a free Mirvish Season calendar containing exciting photos of all the shows in the season, plus the dates of each show so you won't miss a performance!
Subscriber Newsletter
Receive a free copy of the Mirvish subscriber newsletter. The newsletter provides an in-depth look at the shows in the season, plus much more!