Donate your tickets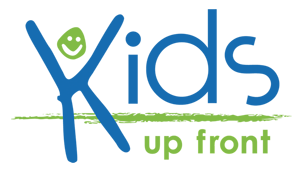 Mirvish Productions is thrilled to be partnered with KIDS UP FRONT to provide an outlet for Mirvish patrons to donate tickets to children and their families who otherwise would not have the opportunity to experience live theatre.
Tickets can be donated in one of 3 ways:
HOW ARE THE TICKETS DISTRIBUTED?
Kids Up Front Foundation Toronto is a charitable organization that provides access to arts, culture, sport and recreation for children and their families who otherwise do not have the opportunity. Your donated tickets will be distributed to children and their families from more than 250 participating charities and social service agencies in and around Toronto.
Email
If you have mobile tickets, simply email transfer your tickets and your order confirmation to torontotickets@kidsupfront.com
Tickets cannot be donated through the Mirvish App at this time.
Mail or Courier
If you have physical tickets, mail them along with a copy of your order confirmation to:
Kids Up Front Foundation Toronto
Corus Quay, 25 Dockside Drive
Toronto, ON M5A 0B5
HOW MUCH NOTICE IS REQUIRED TO MAKE A DONATION?
72 business hours are required for mobile tickets in order for Kids Up Front to facilitate a donation of two or more seats. We can't accept single tickets as children need to be accompanied by an adult. Physical tickets must be received a minimum of 7 days prior to the performance date. If you are unsure if your tickets will be delivered in time, please contact audienceservices@mirvish.com or 1.800.461.3333 to have your tickets sent to you by email.
WILL A TAX RECEIPT BE PROVIDED FOR MY TICKET DONATION?
Yes! If you purchased the tickets and can provide proof of purchase including the donor's name and mailing address then Kids Up Front can issue you a charitable tax receipt for the purchase price of the ticket minus HST and any service fees that were paid.
WHY DONATE TICKETS TO KIDS UP FRONT?
To provide people who otherwise wouldn't have an opportunity to experience the excitement of live theatre at a Mirvish Theatre!

Should you require any assistance, please call Mirvish Productions at 1.800.461.3333.