Services
To enjoy the theatre you must first have access to it. Here are some of the services, venue facilities and features that are available to support you in having a great audience experience.
---

GalaPro Performances
Mirvish Productions is excited to announce a new addition to our Accessibility Services: the GalaPro system. This innovative technology delivers real-time closed captioning and audio description right to your own personal mobile device, via the GalaPro app, no matter where you sit in the theatre. Available for free for all patrons with the GalaPro app. Download on Apple and Android!
Now offered on all performances of SIX The Musical, To Kill a Mockingbird, Ain't Too Proud, CHICAGO and Hadestown.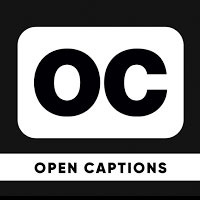 Open Captioned Performances
Mirvish Productions offers open captioned performances for select shows throughout the season. During these performances, the dialogue of the play appears as text on a screen located next to the stage and is displayed in sync with the actors' spoken or sung lines. These captions also provide additional descriptive information, such as speaker names and sound effects.
Please call 1.800.461.3333 to learn more and to book tickets. Limited seating available.
ASL Interpreted Performances
Mirvish Productions offers American Sign Language (ASL) interpretation for select shows. During these performances, trained ASL interpreters work in tandem with the performers to render the spoken-language performance using sign language.
Please check back for performances on offer.
Assisted Listening Systems
All of our theatres are equipped with assisted listening systems - the Sennheiser FM system, in use at The Royal Alexandra Theatre, Princess of Wales Theatre and CAA Ed Mirvish Theatre, and the Sennheiser infrared system, at the CAA Theatre. These systems require the use of headsets, with options in two styles: the induction loop (used in combination with hearing aids that have telecoil or T-switch capability), and the stethoset (U-shaped receiver with earbuds that go directly in the ear).
Headsets are available to borrow, free of charge. Quantities are limited. Please reserve in advance by contacting assistedlistening@mirvish.com. When picking up the device at the theatre, patrons will be required to leave either a piece of Photo ID or a Mirvish subscriber card.
Low Vision
Digital show programmes with adjustable font size (option to make text larger or smaller) are available on our website (see Shows) or through the Mirvish app. Download the app on your Android or Apple device.
Complimentary admission for one support person may be available on a show by show basis for guests with a valid CNIB card, subject to restrictions.
Medical Assistance
Our Front of House team includes staff fully-trained in First Aid & CPR, and all venues are equipped with defibrillator (AED) machines and oxygen. Please speak to our staff should you require assistance at any time during your visit, and they will seek out the appropriate help.
Restricted Mobility
We offer wheelchair-accessible, special access and bariatric seating options at all of our theatres. All venues are equipped with private barrier-free washroom facilities. Guests are welcome to bring their own personal assistive devices; devices, such as walkers, can be stored safely outside the auditorium during the performance. A limited number of courtesy wheelchairs are also available on site.
Due to the unique character of each theatre, the location of seating, number of stairs and access to elevators will vary. See our Venue Access Guides and Maps for more information.
Please contact Audiences Services at 1.800.461.3333 to book accessible seating.
Scent Allergies or Sensitivities
While we encourage our guests to refrain from wearing heavily scented products, we cannot guarantee a scent-free environment. Should you experience an allergic reaction due to your seating location, please speak to the House Manager about the possibility of a relocation.
Sensory Friendly & Relaxed Environment
Mirvish Productions offers relaxed performances for select shows. Relaxed performances are designed for the benefit of any patrons who require a sensory-friendly and less restrictive audience experience. Small adjustments to the production are incorporated to minimize the intensity of lights, sound and startling effects, and there is a relaxed attitude to noise and movement within the auditorium. Patrons may exit and re-enter the auditorium as needed, and designated quiet spaces are available in our lobby lounges. People of all ages and abilities are welcome to attend a relaxed performance.
Please check back for performances on offer.
Support Persons
We welcome support persons who are accompanying guests with special needs. We understand a support person as an individual who is hired or chosen to provide services or assistance with mobility, communication, personal care or access to our facilities and services. All guests, including support persons, must have a valid ticket to attend a performance or event, and admission prices will be charged based on the chosen seating location. Complimentary admission for one support person may be available on a show by show basis, including for guests with a valid CNIB card, subject to restrictions.
Service Animals
Service and support animals are welcome in our venues. Please advise the Box Office or Audience Sales Representative when ordering your ticket to ensure suitable seating is reserved.
---
Please contact Audience Services at 1.800.461.3333 to book your special access tickets or to learn more about any of our Access Services. Join our list to receive updates on Access Performances and other special offers!