A Night With Janis Joplin
Author(s)
Written and Directed by Randy Johnson
Show Run
February, 9 2016 - February, 21 2016
Producer/Director
David Mirvish and Iconic Entertainment Studios present the Daniel Chilewich, Todd Gershwin and Michael Cohl production of A Night With Janis Joplin.
Cast
The role of Janis Joplin is shared by two superb performers: Mary Bridget Davies and Kelly D. McIntyre.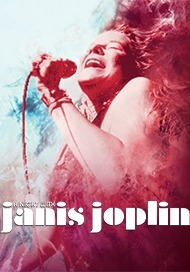 Like a comet that burns far too brightly to last, Janis Joplin exploded onto the music scene in 1967 and, almost overnight, became the queen of rock & roll. The unmistakable voice, filled with raw emotion and tinged with Southern Comfort, made her a must-see headliner from Monterey to Woodstock.