Things I Know to be True
Closed: February 26, 2023
Extended By Popular Demand!
Now on stage through February 26
Dates
February 1 - 26, 2023
Closed: February 26, 2023
Theatre
CAA Theatre
651 Yonge St, Toronto

Running Time
2 hours 30 mins (including intermission)
Advisory
Theatrical haze and fog. Contains adult themes, transphobic and coarse language. Recommended for ages 14+.
Accessibility Services
For assistance booking special access seats or for information about our Accessibility Services, please call 1.800.461.3333.
Groups
For Group savings on 10-29 tickets, book online or call 1.800.461.3333 for assistance. Restrictions and blackout dates apply.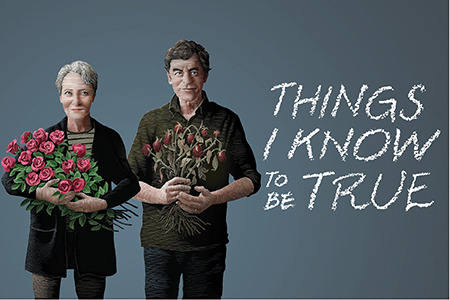 A heart-wrenching and uplifting journey of a family struggling to stay together in a rapidly changing world.
David Mirvish and The Company Theatre, one of Toronto's most acclaimed independent theatre companies, present the Canadian premiere of Andrew Bovell's Things I Know to be True.
A poignant family drama with universal resonance, Things I Know to be True is the story of a year in the life of the Price family. Bob (Tom McCamus), recently let go from his job at a car factory, and Fran (Seana McKenna), a registered nurse, have raised their four children — Pip, Mia, Ben and Rosie — the best they could.
Now in their 60s, their children grown, they should be slowing down and taking time to smell the roses and enjoy a job well done. But a parent's job is never finished, and as the seasons change, Bob and Fran find themselves guiding and supporting their children as they each face life-altering changes that shake the foundation of the once-stable family home.
With insight and humanity, Bovell has tapped into the poetry, beauty, and tragedy of everyday life to create a deeply moving play that will resonate with anyone who has ever been part of a family.
Andrew Bovell is one of Australia's most acclaimed playwrights. His plays include Speaking in Tongues and When the Rain Stops Falling.
Founded in 2005, The Company Theatre has produced some of Toronto's most memorable productions over the last fifteen years, including the Canadian premieres of Bruce Norris's Domesticated, Annie Baker's John, and most recently the multiple Dora Award-winning production of Jez Butterworth's Jerusalem, starring Kim Coates.
By Andrew Bovell
Starring Tom McCamus and Seana McKenna
Directed by Philip Riccio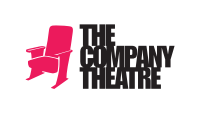 Revelatory. Emotionally affecting performances by theatre titans Tom McCamus and Seana McKenna … unravelling one family's complex web of love, desires and regrets. - Joshua Chong, Toronto Star
This is must see theatre. A masterclass in acting. You will be blown away. - Rick Mercer
One of the best plays I've ever seen. Remarkable performances. Rush to see it. - Steve Paikin, TVO
Emotionally charged and achingly honest. Leaves you wanting to hug everyone you love a little tighter. - Bill Coulter, CP24
Riveting from beginning to end. A MUST see. - Bonnie Laufer, Sirius XM
Powerful and thought-provoking. - Andria Case, CTV
Cathartic and phenomenal. I went with my 28-year-old son. We both were in tears at the end. - Jane Brown, Zoomer Radio