Dates
January 17 to February 26, 2017
Closed: February 26, 2017
Theatre
Royal Alexandra Theatre
260 King St W, Toronto

Running Time
2 hours 6 minutes (includes intermission)
Audience Advisory
Recommended for ages 12 and older. Simulated smoking. Use of e-Cigars.
Show Goers Rating
4/5 - 2691 reviews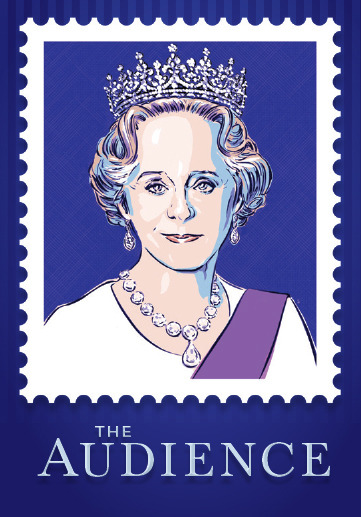 For over sixty years, Queen Elizabeth II has met with each Prime Minister in a private weekly meeting. This meeting is known as The Audience. No one knows what they discuss, not even their spouses. Canada's very own television, screen and stage star, Fiona Reid will take the throne in this riveting new play by Peter Morgan, the writer of the Academy Award®-nominated film, The Queen.
Read More
THE AUDIENCE takes theatregoers behind the walls of Buckingham Palace and into the private chambers of Queen Elizabeth II as she meets with each of her Prime Ministers through her 60 year reign, from when she was a young mother to now as a Great Grandmother. From the old warrior Winston Churchill, to the Iron Lady Margaret Thatcher, through the charm offensive of Tony Blair right up to today's meetings with the current incumbent David Cameron, the Queen advises her Prime Ministers on all matters both public and personal. Through these private audiences, we see glimpses of the woman behind the crown and witness the moments that shaped a monarch. Don't miss being a part of THE AUDIENCE.
A co-production with the Royal Manitoba Theatre Centre.
FIONA REID stars as Queen Elizabeth II.
ANTHONY BEKENN as Equerry
NIGEL BENNETT as Harold Wilson
EVAN BULIUNG as John Major (until February 5th)
BENEDICT CAMPBELL as Gordon Brown
BEN CARLSON as David Cameron
NAOMI CRONK as Young Elizabeth
PAUL ESSIEMBRE as Anthony Eden
KATE HENNIG as Margaret Thatcher
DAVID JANSEN as John Major (from February 7th)
KEVIN KLASSEN as Tony Blair
JOHN B. LOWE as Winston Churchill
ROB MCLAUGHLIN as Private Secretary/Archbishop/Detective
RAY STRACHAN as Footman
MELANIE WHYTE as Mistress of Robes/Lady-in-Waiting
STEFANIE WIENS as Bobo MacDonald.
In addition ELLEN DENNEY, VICTOR ERTMANIS, GABRIELLE JONES and MARK McGRINDER understudy roles.