Tickets on sale
Friday November 17 - 10AM
Dates
March 19 - March 24, 2024
Theatre
Princess of Wales Theatre
300 King Street West, Toronto
ON, M5V 1J2
Performance Schedule
Tuesday - Saturday: 8PM
Wednesday: 1:30PM
Saturday & Sunday: 2PM
Advisory
Infants 2 years of age and under will not be admitted to the auditorium. All patrons must have a ticket to be admitted.
Accessibility Services
For assistance booking special access seats or for information about our Accessibility Services, please call 1.800.461.3333.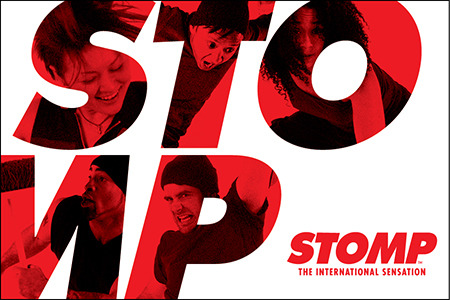 STOMP is explosive, provocative, sophisticated, sexy, utterly unique and appeals to audiences of all ages. The return of the percussive hit also brings some new surprises, with some sections of the show now updated and restructured and the addition of two new full-scale routines, utilizing props like tractor tire inner tubes and paint cans. STOMP. See what all the noise is about.