Dates
November 28, 2018 to January 6, 2019
Closed: January 6, 2019
Theatre
CAA Ed Mirvish Theatre
244 Victoria St, Toronto

Running Time
2 hours 35 minutes (includes intermission)
Audience Advisory
Mild adult language. Use of strobe lights, haze and fog.

Recommended for ages eight (8) and older. Babes in arms or children under the age of two (2) are not permitted in the theatre. Children older than two (2) should be able to sit quietly in their own seats throughout a performance.
Show Goers Rating
4/5 - 10632 reviews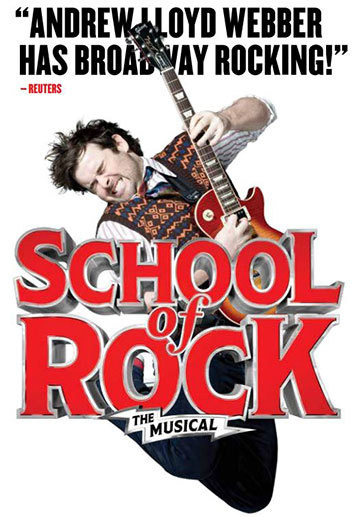 School Of Rock is a New York Times Critics' Pick and "an inspiring jolt of energy, joy and mad skillz!" (Entertainment Weekly). Based on the hit film, this hilarious new musical follows Dewey Finn, a wannabe rock star posing as a substitute teacher who turns a class of straight-A students into a guitar-shredding, bass-slapping, mind-blowing rock band. This high-octane smash features 14 new songs from ANDREW LLOYD WEBBER, all the original songs from the movie and musical theater's first-ever kids rock band playing their instruments live on stage. Vanity Fair raves, "FISTS OF ALL AGES SHALL BE PUMPING!"!