New York Times Critics Pick
Potted Potter
Dates
December 15, 2016 to January 22, 2017
Closed: January 22, 2017
Theatre
CAA Theatre
651 Yonge St, Toronto

Running Time
75 minutes (no intermission)
Audience Advisory
This production employs haze, strobe lights and loud noises. Suitable for ages 6 and up.
Show Goers Rating
4/5 - 1531 reviews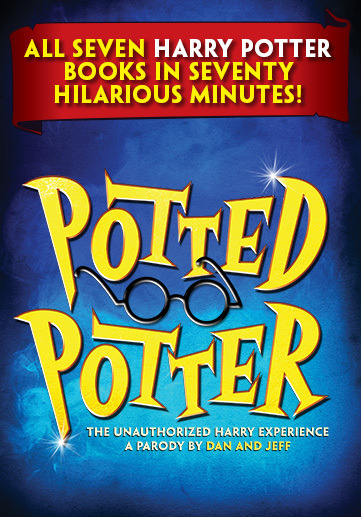 Starvox Entertainment and Potted Productions Present
Potted Potter the New York and West End smash hit has garnered rave reviews and Critics' Picks from the New York Times, New York Magazine, Time Out London, Boston Globe, Chicago Daily Herald and the New York Post!
Read More
PLAYING TO SOLD OUT HOUSES all over the world, the Olivier Award nominated POTTED POTTER – The Unauthorized Harry Experience – A Parody by Dan and Jeff takes on the ultimate challenge of condensing all seven Harry Potter books (and a real life game of Quidditch) into seventy hilarious minutes. Even if you don't know the difference between a horcrux and a Hufflepuff, POTTED POTTER will make you roar with laughter.