Dates
February 10 to 26, 2017
Closed: February 26, 2017
Theatre
CAA Theatre
651 Yonge St, Toronto

Running Time
1 hour 50 minutes (no intermission)
Audience Advisory
Contains mature content, strong language and nudity. Herbal cigarettes are smoked on stage. Recommended for ages 14 plus.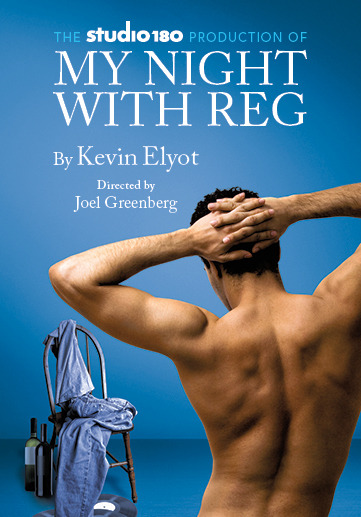 A Studio 180 Theatre production of MY NIGHT WITH REG
By Kevin Elyot
Directed by Joel Greenberg
CANADIAN PREMIERE
Kevin Elyot's Olivier Award-winning comedy, MY NIGHT WITH REG, has been hailed by critics and audiences alike, confirming its status as a classic of modern British theatre. Note: Herbal cigarettes are smoked on stage.
Read More
At Guy's London flat, old friends and new gather to party through the night. This is the summer of 1985, and for Guy and his circle the world is about to change forever. Deliciously funny and bittersweet, MY NIGHT WITH REG perfectly captures the fragility of friendship, happiness and life itself.