DAVID MIRVISH PRESENTS
THE SONIA FRIEDMAN PRODUCTION OF
Leopoldstadt
BY TOM STOPPARD
DIRECTED BY PATRICK MARBER
Groups of 15 or more save. Call 1.800.461.3333 and ask about our payment plan.
Dates
January 22 - March 13, 2022
Theatre
Princess of Wales Theatre
300 King Street West, Toronto
ON, M5V 1J2
Performance Schedule
Tuesday - Saturday: 8PM
Wednesday: 1:30PM
Saturday & Sun: 2PM
No performance on Wednesday, January 26 at 1:30PM
Running Time
2 hours 10 minutes (no intermission)
Audience Advisory
Theatrical haze, fog, and use of strobe. Recommended for ages 12+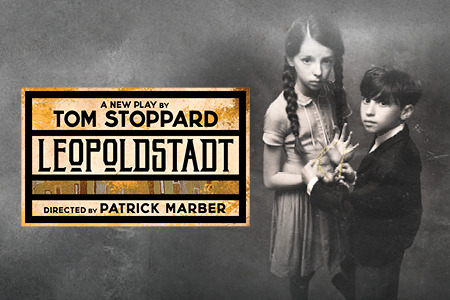 NORTH AMERICAN PREMIERE
OLIVIER AWARD-WINNING BEST NEW PLAY
Leopoldstadt is the Olivier Award-winning new 'masterwork' (Evening Standard) by Tom Stoppard which opened to overwhelming critical acclaim and to sold out houses last year/in early 2020 in London's West End. Now, Stoppard's 'unforgettable play from the heart' (The Telegraph) makes its North American premiere in Toronto!
At the beginning of the 20th Century, Leopoldstadt was the old, crowded Jewish quarter of Vienna. But Hermann Merz, a manufacturer and baptised Jew married to Catholic Gretl, has moved up in the world. Gathered in the Merz apartment in a fashionable part of the city, Hermann's extended family are at the heart of Tom Stoppard's epic yet intimate drama. By the time we have taken leave of them, Austria has passed through the convulsions of war, revolution, impoverishment, annexation by Nazi Germany and – for Austrian Jews – the Holocaust in which 65,000 of them were murdered. It is for the survivors to pass on a story which hasn't ended yet.
A 'masterpiece' (Independent) directed by Patrick Marber, Leopoldstadt is Tom Stoppard's most humane and heart-breaking play.
Tom Stoppard's Masterpiece.

- INDEPENDENT
A momentous new play. Deeply moving piece about memory, loss and recovery. - Financial Times
An unforgettable play from the heart. - The Telegraph
PLAY OF THE YEAR. A MASTERWORK. - Evening Standard