David Mirvish Presents the Studio 180 Production of King Charles iii
King Charles lll
Dates
February 10 to March 4, 2018
Closed: March 4, 2018
Theatre
CAA Theatre
651 Yonge St, Toronto

Running Time
2 hours 20 minutes (includes intermission)
Audience Advisory
Strong language. This production employs haze. Suitable for ages 15 and older. Babes in arms or children under the age of two (2) are not permitted in the theatre. Children older than two (2) should be able to sit quietly in their own seats throughout a performance.
Recommended Age
STAY IN YOUR SEAT FOLLOWING THE SHOW:
We invite you and your guests to stay in your seats after the show for a Q&A with the cast. These talkback sessions are always popular and provide context and more information about the play.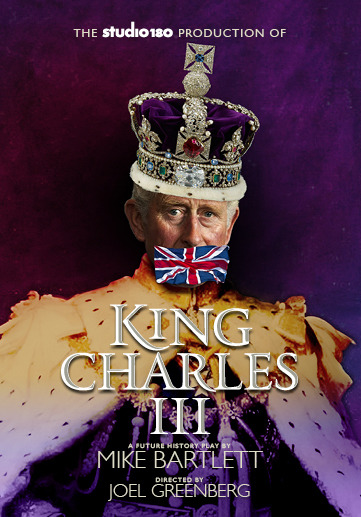 A Future History Play by Mike Bartlett
Directed by Joel Greenberg
THE QUEEN IS DEAD.
LONG LIVE THE KING?
Charles. Camilla. William. Kate. Harry. One family holds the future of Great Britain in its hands. But what will the future be? The Queen is dead. The "King-in-waiting" finally ascends the throne. Defying centuries of tradition, Charles boldly attempts to reassert the crown's power, landing himself - and his country - in a royal mess.
Exploring power and betrayal, the internationally acclaimed play, KING CHARLES III, skillfully reveals the people beneath the crowns as nuanced flesh and blood, and turns a Shakespearean lens on relationships in the world's most famous and exposed family.
Following sold-out runs in London's West End and on Broadway, Mike Bartlett's award-winning new play comes to Toronto February 10th.