Dates
September – December 2023
Theatre
CAA Theatre
651 Yonge St, Toronto
ON, M4Y 1Z9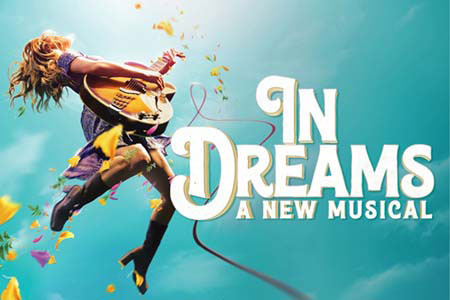 NORTH AMERICAN PREMIERE
A NEW MUSICAL FROM THE CREATORS OF & JULIET
FEATURING THE SONGS OF ROY ORBISON
In Dreams is the touching and surprisingly funny new musical from the creators of the Broadway and West End smash-hit musical & Juliet.
In Dreams tells the story of a country-rock singer who invites her old bandmates to join her for "the party of a lifetime", while keeping her true motivations a secret.
Through Roy Orbison's greatest hits, including I Drove All Night, You Got It, Only The Lonely, Crying, Oh, Pretty Woman, and the title song, this unexpected and moving new musical explores our longing for love and connection.
In Dreams is the follow-up musical from writer David West Read (the Emmy-winning Schitt's Creek) and director Luke Sheppard – the team behind & Juliet, whose pre-Broadway North American premiere engagement was the toast of the 2022 Mirvish Season. Subscribers are among the first to see this exciting new musical!