Dates
March 14 to 25, 2018
Closed: March 25, 2018
Theatre
CAA Theatre
651 Yonge St, Toronto

Running Time
120 Minutes (includes a 15 minute intermission)
Audience Advisory
Some haze. Recommended for ages 6 plus. Babes in arms or children under the age of two (2) are not permitted in the theatre. Children older than two (2) should be able to sit quietly in their own seats throughout a performance.
Show Goers Rating
4/5 - 283 reviews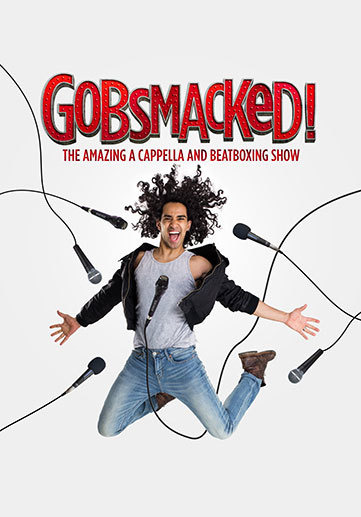 Direct from sell-out seasons in London, Hong Kong and Edinburgh comes the mind-blowing vocal show GOBSMACKED! the latest sensation from the UK.
This next-generation a cappella show redefines the limits of the human voice.
Featuring the reigning world champion beatboxer Ball-Zee and an international cast of world-class vocalists, GOBSMACKED! weaves stories through all forms of a cappella from traditional street corner harmonies to cutting edge, multi-track live looping.
Heart stopping singing and jaw dropping beatboxing guarantees the audience will leave with a song in their heart and a smile on their face.
GOBSMACKED! is the latest break-out show that everyone is talking about – it's funny, joyful and uplifts the spirits of all ages!