Dates
May 17 to June 12, 2016
Closed: June 12, 2016
Theatre
CAA Theatre
651 Yonge St, Toronto

Running Time
90 minutes (no intermission)
Audience Advisory
This production employs haze & fog. Suitable for all ages. Best enjoyed by ages 10+.
Show Goers Rating
5/5 - 495 reviews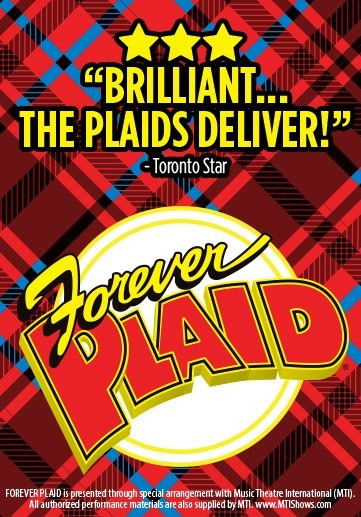 Starvox Entertainment Presents Forever Plaid
PLAID IS BACK!

Toronto's favourite heavenly musical — FOREVER PLAID returns! The classic pop hits of the 1950s in pitch-perfect harmony!
A quartet of male singers takes a detour to heaven on the way to their first big concert. They posthumously take the stage for one final gig in this goofy 1950s nostalgia trip. Fantastically funny and timelessly tuneful, their close harmonies and charming choreography take you on a journey through your favourite pop hits of the 1950s, such as Moments to Remember, Heart and Soul and Love is a Many Splendored Thing.