Roald Dahl's Charlie And The Chocolate Factory
Dates
November 20, 2018 to January 6, 2019
Closed: January 6, 2019
Theatre
Princess of Wales Theatre
300 King Street West, Toronto

Running Time
2 hours 30 minutes (includes intermission)
Audience Advisory
Loud noises such as gunshots. This production employs haze, smoke and the use of strobe lights.

Recommended for ages 6 and older. This show contains scenes that some young children may find scary. Babes in arms or children under the age of two (2) are not permitted in the theatre. Children older than two (2) should be able to sit quietly in their own seats throughout a performance.
Show Goers Rating
4/5 - 10402 reviews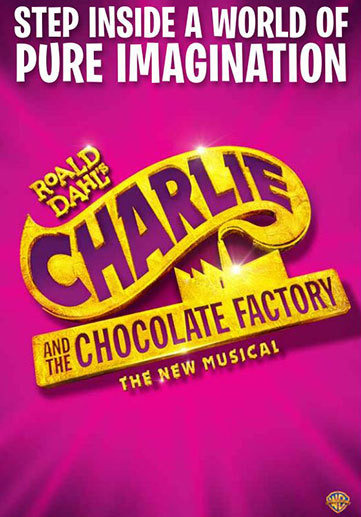 Charlie And The Chocolate Factory, Roald Dahl's amazing tale, is now Toronto's golden ticket! It's the perfect recipe for a delectable treat: songs from the original film, including Pure Imagination, The Candy Man, and I've Got a Golden Ticket, alongside a toe-tapping and ear-tickling new score from the songwriters of Hairspray.
Willy Wonka is opening his marvelous and mysterious chocolate factory...to a lucky few. That includes Charlie Bucket, whose bland life is about to burst with colour and confection beyond his wildest dreams. He and four other golden ticket winners will embark on a mesmerizing joyride through a world of pure imagination. Now's your chance to experience the wonders of Wonka like never before – get ready for Oompa-Loompas, incredible inventions, the great glass elevator, and more, more, more at this everlasting showstopper!