Dates
March 23 to April 14, 2019
Closed: April 14, 2019
Theatre
CAA Theatre
651 Yonge St, Toronto

Running Time
90 minutes (no intermission)
Audience Advisory
Use of strong language. Limited smoking onstage. Haze.

Recommended for ages fourteen (14) and older. Babes in arms or children under the age of two (2) are not permitted in the theatre.
Show Goers Rating
4/5 - 580 reviews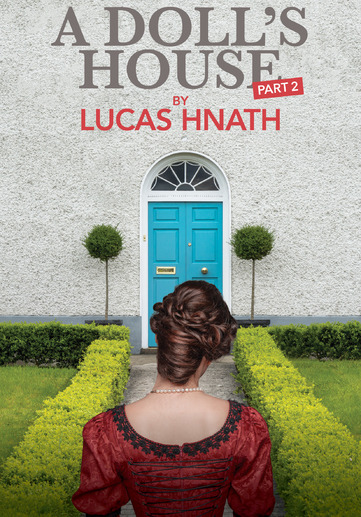 A co-production with the Royal Manitoba Theatre Centre
A DOLL'S HOUSE, PART 2 By LUCAS HNATH
Directed by KRISTA JACKSON
In the final scene of Ibsen's 1879 groundbreaking masterwork, Nora Helmer makes the shocking decision to leave her husband and children, and begin a life on her own. This climactic event—when Nora slams the door on everything in her life— instantly propelled world drama into the modern age.
In A Doll's House, Part 2, many years have passed since Nora's exit. Now, there's a knock on that same door. Nora has returned. But why? And what will it mean for those she left behind?
Tony nominated playwright Lucas Hnath has stunned audiences with his brilliant contemporary classic, which continues Nora's story. A "smart, funny and utterly engrossing play" (The New York Times), A Doll's House, Part 2 "delivers explosive laughs while also posing thoughtful questions about marriage, inequality and human rights" (Hollywood Reporter).
STARRING
DEBORAH HAY as Nora
KATE HENNIG as Anne Marie
PAUL ESSIEMBRE as Torvald
BAHAREH YARAGHI as Emmy