Announcing exclusive rates at the Sheraton Centre Toronto!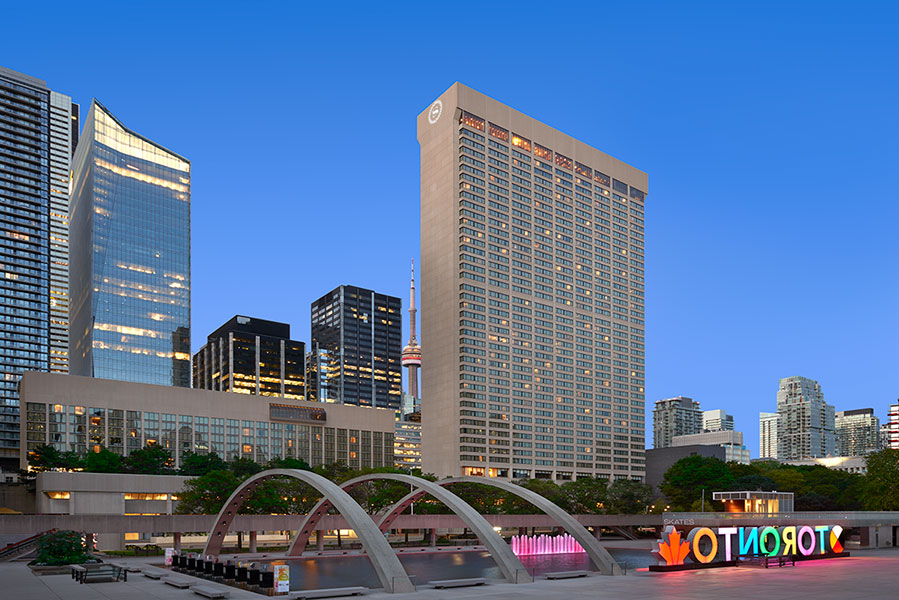 Mirvish Productions is proud to partner with the newly transformed Sheraton Centre Toronto to offer exclusive discounts for all your staycation and overnight getaways. The Sheraton Centre Toronto is perfectly situated to all that downtown Toronto has to offer including all the Mirvish King Street theatres and the CAA Ed Mirvish Theatre on Victoria Street in the heart of Yonge Dundas Square.
Add an overnight stay at the Sheraton Centre Toronto with your Harry Potter and the Cursed Child ticket. Exclusive room rates are available when you book now to accompany your theatre experience.
Experience the unbeatable comfort of the guest rooms and suites with sweeping views of the city, world-class culinary experiences, and a deep connection to the lively city that surrounds you. Upgrade to the newly transformed 43rd floor Sheraton Club Lounge to enjoy complimentary breakfast, all-day refreshments and free wi-fi to keep you fueled and connected throughout your day.