CELEBRATING OUR 1-YEAR ANNIVERSARY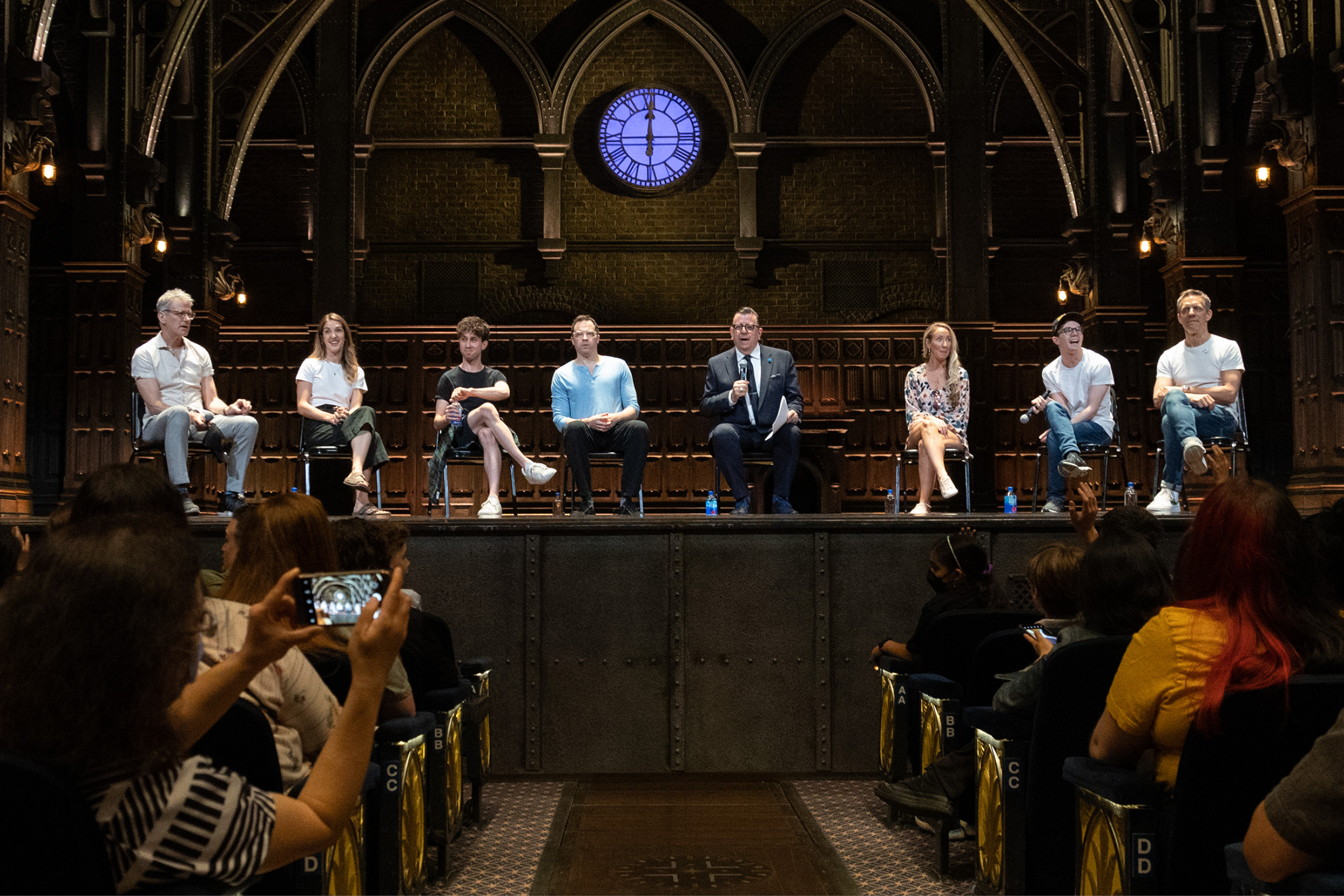 Kevin Bundy, Miranda Meijer, Bryce Fletch, Brad Hodder, Richard Crouse (host), Jennifer Thiessen, Luke Kimball and Trevor White at the Anniversary Open House.
From May 30 - June 4, we celebrated the incredible 1-year anniversary of Harry Potter and the Cursed Child in Toronto. From our open house event at the CAA Ed Mirvish Theatre to Toronto's City Councillor Gary Crawford declaring May 31 'Live Theatre Day in Toronto', to Brad Hodder throwing the first pitch at the Toronto Blue Jays Game, it was a magical week to remember.
1-YEAR ANNIVERSARY WEEK CELEBRATION