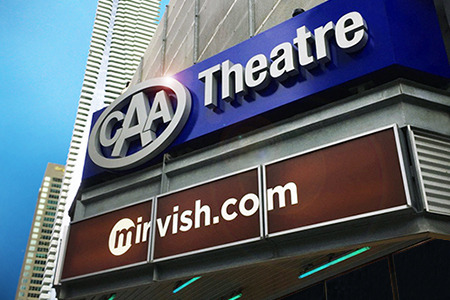 3 Show Off-Mirvish Season Package
The 2021/22 Off-Mirvish Season is an affordable way to enjoy engaging, daring and fascinating shows that will satisfy your craving for great theatre. The 3 Show Off-Mirvish Season is available in one package, for one great price.
Off-Mirvish shows may contain strong language, mature content and nudity.
New subscription sales will be available in late September, as we are only taking renewals at this time.
If you wish to receive advance notification of when season tickets are available, join our email list.
CAA is the Proud sponsor of the Off-Mirvish series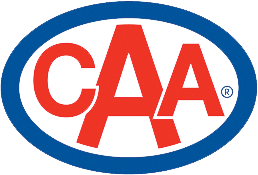 "This partnership weaves CAA into the cultural fabric of Canada's largest city and gives its members access to some of the best live theatre in the country. Welcoming CAA members into the Mirvish family will nurture new audiences and grow the base of theatregoers, further strengthening the performing arts industry in Canada." - David Mirvish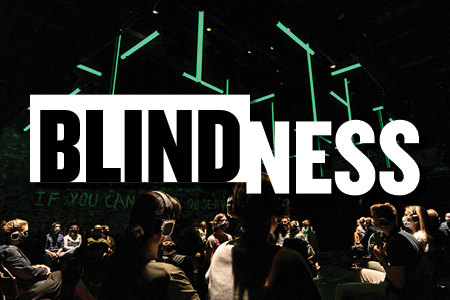 Princess of Wales Theatre
September 24 to October 24, 2021
CAA Theatre
February - April 2022
Exclusive Subscriber Benefits
ACCESS
Renewing gives subscribers first access to seats before they are made available to the general public. Subscribers are guaranteed their seats to even the most popular shows!
SAVINGS
Each subscription is discounted from the full-priced ticket offered for sale to the general public. While individual ticket prices increase with demand, your price is set, locking in your savings.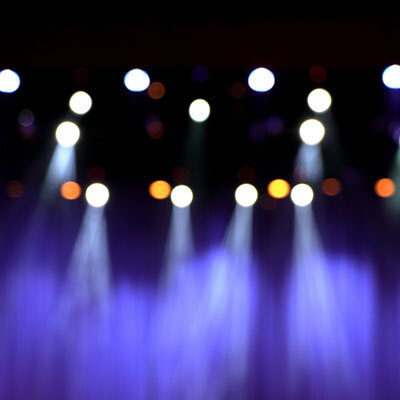 PAY NO SERVICE CHARGES
Pay no service charges on extra ticket orders or on tickets to non-Subscription shows. This extra savings is a benefit not available to the general public.
EXCLUSIVE THEATRE CONCESSION DISCOUNT
Simply show your Mirvish Subscriber Card at any of the Mirvish theatre bars or concessions and receive 15% off your food and beverage order.
Free Subscriber card
Access your Subscriber Card through the Mirvish App or be sure to carry your physical card every time you attend the theatre to access exclusive discounts.
EXTRA TICKETS FOR FAMILY & FRIENDS
Subscribers may purchase extra tickets for family and friends before the general public.
MIRVISH SUBSCRIBER NEWSLETTER
Receive a free copy of the Mirvish Subscriber Newsletter with each ticket delivery. Each newsletter provides an in-depth look at the shows in the season, plus much more!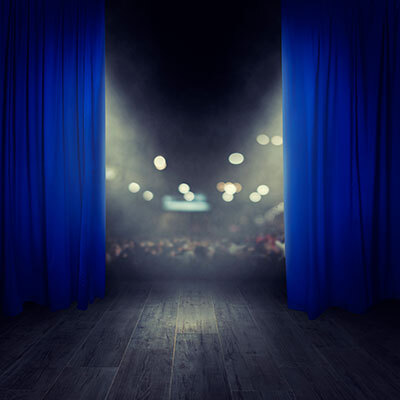 MIRVISH CALENDAR
Receive a free Mirvish Season calendar containing exciting photos of all the shows in the season, plus the dates of each show so you won't miss a performance! Calendars are typically mailed in September.
PARKING DISCOUNT
Enjoy a $4 parking discount at the Mirvish parking garage (Princess of Wales Theatre) when you present your Subscriber Card.
PRICING IS FOR ONE SEAT TO 3 SHOWS IN THE OFF-MIRVISH SEASON
PERFORMANCE DAYS
Evening: Tuesday, Wednesday, Thursday, Friday or Saturday
Matinee: Wednesday, Saturday or Sunday
SEASON PRICES, ANY PERFORMANCE
Regular Price
New Subscriber Price
Instalment Per Month
Price 1: Front Orchestra
$314
$185
$30.83
Price 2: Rear Orchestra
$272
$140
$23.33
Student Price: Rear Orchestra
$272
$75
n/a
Off-Mirvish Subscription seating is based on the CAA Theatre. Only Orchestra seating is available and is fully accessible.
Price Per Seat
Off-Mirvish Season shows can be programmed in any of the four Mirvish Theatres. At the time of purchase, subscribers will be assigned seats in each of the four Mirvish theatres regardless if a venue is being used in the season or not. The Royal Alexandra and Princess of Wales Theatres have three levels (Orchestra, Dress Circle and Balcony). The Ed Mirvish & CAA Theatres have two levels (Orchestra & Mezzanine/Balcony). Seating allocation may change due to requirements for each production. Comparable seating will be assigned.
What safety measures are you putting into place?
Our audiences will have the comfort in knowing that new safety measures have been put into place, including: requirement for all staff and patrons to be fully vaccinated, enhanced cleaning procedures, sanitization stations located throughout the theatres and state-of-the-art ventilation systems for robust fresh-air exchange. Visit our Audience Safety Measures for more information.
What flexibility are you offering ticket holders?  
Read the complete COVID-19 Mirvish Ticket Guarantee. If you, or any member of your party, are in quarantine or isolation, have come in contact with someone with COVID-19, are experiencing any symptoms of COVID-19 or have tested positive for COVID-19, do not come to the theatre. We are offering flexible ticket options prior to the date on your tickets. Please call 1.800.461.3333 or email audienceservices@mirvish.com.
Are masks required at the theatre?
Yes, all visitors and staff will be required to wear a mask that fully covers the nose, mouth and chin at all times during their visit to the theatre. Masks should fit snugly against the face without gaps; cloth masks should have at least two layers of fabric. Neck gaiters and bandanas are not permitted.
Is a full vaccination required to enter the theatre?
Yes, full proof of vaccination is required.
All patrons 12 years of age or older, upon entry to the theatre, must provide the following documentation:
Government issued ID (i.e. driver's license, health card, student card or passport) that matches the proof of full vaccination documentation.
Receipt of full COVID-19 vaccination issued by the public health authority that administered the vaccine, meaning the full series of a World Health Organization (WHO) approved COVID-19 vaccine or combination of accepted vaccines, received at least 14 days prior to the performance date. Documentation, which can be displayed on a mobile device or printed. For patrons who received their vaccinations in Ontario, documents can be accessed at covid19.ontariohealth.ca.
Patrons who cannot be vaccinated for medical reasons must provide written proof of a medical reason, provided by either a physician or nurse practitioner, along with a negative COVID-19 rapid antigen or PCR test from a healthcare provider taken within 48 hours of the performance start time. Self-administered at-home tests will not be accepted.
Children under the age of 12 must provide a negative COVID-19 rapid antigen or PCR test from a healthcare provider taken within 48 hours of the performance start time
Patrons unable to provide this documentation will not be admitted.
How many subscription packages does Mirvish offer?
We offer two subscription packages. The Main Season offers subscribers 6-7 shows a year consisting of world premiere productions, Broadway and West End musicals and riveting new plays. The Off-Mirvish season typically has 3-4 shows each season and provides audiences with cutting-edge dramas and musicals.
How does a subscription work?
When you purchase a Mirvish subscription you are purchasing all the shows offered in that season, which typically runs from September until June. Subscribers receive first access to seats for shows before the general public
As Mirvish Productions brings in shows from all over the world, the playing dates, theatres and the number of shows offered will adjust season by season.
In February or March of each year, subscribers are given the opportunity to renew their seats into the next season.
How does subscription seating work?
When purchasing a subscription online or by phone, seating will be assigned by best availability at each of the four Mirvish theatres, regardless if a venue is being used that season or not. These seats are called 'base seats.' These base seats are your seats and are carried over every time you renew, so you know exactly where you are sitting. If you decide not to renew your seats, they will be released for sale.
Your base seats for each venue are then used to assign your seats into each show in the season. Dates are assigned by Mirvish Productions, and can be exchanged (subject to availability) to suit your schedule.
ORCHESTRA seats are the seats on the first floor of a theatre. All our theatres have three sections in the orchestra seating area. Sections are indicated "right," "left," or "centre" orchestra.
The DRESS CIRCLE (Princess of Wales Theatre & Royal Alexandra Theatre) or the MEZZANINE (Ed Mirvish Theatre) is the first balcony in the theatre.
The BALCONY (Princess of Wales Theatre, CAA Theatre & Royal Alexandra Theatre) contains the uppermost seats in a theatre and is the third level of seating in the theatre.
How can I pay for my subscription?
You can pay for your subscription in full at time of ordering or in equal monthly instalments (no fees), dependant on when you book.
When will I receive my tickets?
Main Season tickets will be sent approximately two months before the first performance of each show. Off-Mirvish tickets are mailed together prior to the first production.
How will I receive my tickets?
You can choose to receive your tickets by regular mail or mobile by email. Should you need to change your preferred method of delivery at any time, please contact Audience Services at 1.800.461.3333.
When will I know the performance date and time for each of my show tickets?
Your performance date and time for each Subscription show are not confirmed until tickets are delivered. Adjustments can be made during the seating process.
What if I can't make the date assigned for my show?
Subscription tickets can be exchanged at no charge, but must be exchanged a minimum of two business days prior to the performance date. Ticket exchanges can be made by phone and are subject to seating availability.
Who do I contact for my accessibility needs?
Please contact Mirvish Audience Services at 1.800.461.3333 to inquire about accessible seating and services. You may also visit Accessibility to learn more.
Are assisted listening headsets available at your theatres?
All of our theatres are equipped with assisted listening systems - the Sennheiser FM system, in use at The Royal Alexandra Theatre and Princess of Wales Theatre, and the Sennheiser infrared system, at the Ed Mirvish Theatre and CAA Theatre. These systems require the use of headsets, with options in two styles: the induction loop (used in combination with hearing aids that have telecoil or T-switch capability), and the stethoset (U-shaped receiver with earbuds that go directly in the ear).
Headsets are available to borrow, free of charge. Quantities are limited. Please reserve in advance by contacting hwatson@mirvish.com.
Communication
By providing your email address we will be able to keep in contact with you throughout the season regarding important Subscriber information. We will also provide you with preshow emails so you don't miss your performance.
Can I make changes to my subscription?
If you require any changes to your subscription, please call Mirvish Audience Services at 1.800.461.3333 or send us an email at audienceservices@mirvish.com.
Can I cancel my subscription?
Please contact Mirvish Audience Services at 1.800.461.3333 to cancel your subscription seats. A $25.00 per seat cancellation fee will apply if a subscription is cancelled after the first performance. In addition, you will be charged the regular box office ticket price, plus service charges, on any past performances and extra ticket purchases. All refunds will be issued according to the original method of payment.
I missed my performance. Can I see the show another time?
Mirvish Productions will do its best to accommodate subscribers who miss their performance into a future performance of the same production and engagement. A $20.00, per ticket, replacement fee applies. Reseating is at the discretion of Mirvish Productions and is subject to availability. There is no guarantee of replacing tickets into future performances.
I have lost my Subscriber Card. How do I replace it?
If you require a replacement card or would like additional Subscriber Cards, please contact Mirvish Audience Services at 1.800.461.3333.
Where can I use my Mirvish Subscriber Card?
The Mirvish Subscriber Card unlocks a number of benefits.
Receive a 15% discount on food and beverage ordered at any of the bars and concessions located in the Mirvish theatres. Present your Subscriber card prior to placing your order. The Subscriber Card cannot be used at roving ushers in the auditorium or for merchandise.
Present your Subscriber Card at one of our participating restaurants to receive a discount on your meal and enjoy. An up-to-date listing can be found here. Conditions apply.
Present your Subscriber Card to receive a $4.00 parking discount at the Mirvish parking garage (Princess of Wales Theatre). Discount is only valid during Subscription shows taking place at either the Princess of Wales or Royal Alexandra Theatres. Valid for one use, per Subscription show.